BMW Performance Aerodynmaics Kits
BMW Performance Aerodynamics Kits
Be thoroughly, vigorously and scientifically spoiled.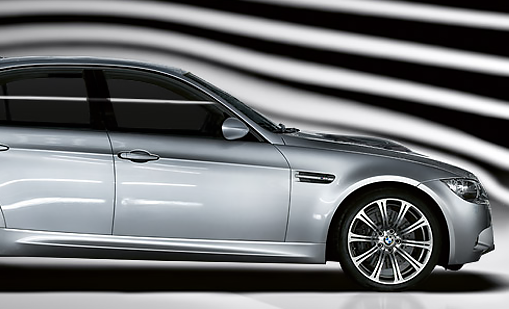 When you're accelerating into a twisted strip of asphalt, you're in serious need of unflappable stability and handling. To ensure your confidence, BMW engineers have designed the BMW Performance Aerodynamic Kit. Inspired by BMW World Touring Cars, the kit's components control the flow of atmosphere around your forward motion, hurrying and shaping it to work like the wind at your back.
All kit components are wind-tunnel analyzed and tuned together because they're designed to work as a team to reduce drag, increase overall balance, and maintain consistent traction at any speed. Each kit component is manufactured with precision-integrated shapes and colors, and uses your specific vehicle's existing mounting points. So you can personalize the look of your vehicle without compromising features like the BMW headlight cleaning system, and Park Distance Control. More to the point, you can customize the way you cut and carve your way along the road.
This ultimate sports makeover is not only guaranteed to increase driving dynamics, but it's sure to turn a few heads as well.
Warranty Information: Original BMW accessories that are installed on/in the vehicle will carry the full New Vehicle Limited Warranty if they were installed prior to the delivery to the client. If the installation is made after the retail sale of the vehicle, the accessory will be warranted for the balance of the New Vehicle Limited Warranty period, or two years from its date of installation, whichever is greater.