BMW Car Care Products
BMW Car Care Products are specifically designed for your BMW, helping to clean and protect your vehicle without the use of harmful chemicals. We take as much pride in offering quality care products as you do in you driving and maintaining your BMW. We offer a complete line of exterior cleaning products to keep you paint, wheels, or glass protected from road dirt, brake dust, tree sap, and road tar. We also offer a complete line of interior care products designed for cleaning glass, upholstery, carpets, leather and plastic surface, and you can rest assured that our products are safe and will help protect your BMW. We also offer a wide variety of cleaning fabrics and tools specifically design to reach those hard to reach places allowing you to achieve a perfect detailing of your BMW.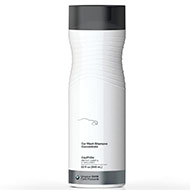 This specially formulated vehicle wash brings out the vehicle's ultimate factory finish while protecting the wax layer during washing. 32 fl. oz.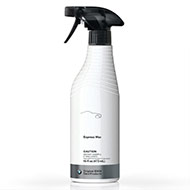 This quick and effective finish enhancer makes polishing and preserving your vehicle fast and easy. Simply spray and polish lightly. There is never a need for hard buffing.
For special applications, such as the removal of stubborn filth from insect remains, tree sap, bird droppings, or tar spots and oil, BMW has a cleaner for a gentle and thorough treatment of paintwork, glass, chrome and synthetic surfaces.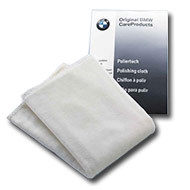 Reusable, washable microfiber is made to polish highly sensitive surfaces without leaving scratches or smears. Lint and silicone-free, ideal for painted surfaces, chrome, plastic and glass. Use wet or dry. Three cloths per package. Available in yellow or green.