BMW Floor Mats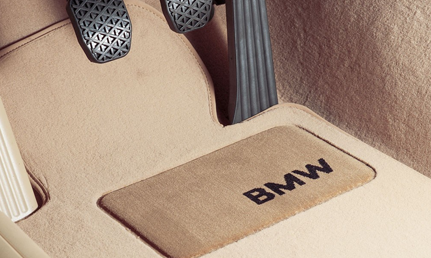 Carpet Floor Mats
Carpet floor mats resist staining and capture water, all the while delivering stylish, cushioned comfort. Equipped with a BMW-approved water retention system, they keep shoes dry and worries few.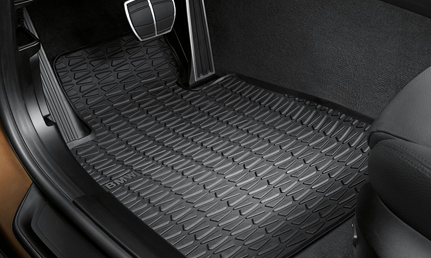 Rubber Mats
A product of its environment, each rubber floor mat features half inch deep channels for catching water, slush, snow and dirt. Special rubber compounds ensure that it will not crack, curl or stiffen at low temperatures.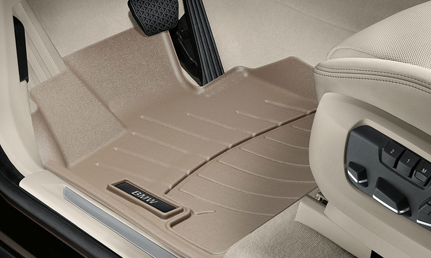 Floor Liners
Featuring a protective lip and special water runoff system, floor liners help protect shoes and other items better than mats do.
Warranty Information: Original BMW accessories that are installed on/in the vehicle will carry the full New Vehicle Limited Warranty if they were installed prior to the delivery to the client. If the installation is made after the retail sale of the vehicle, the accessory will be warranted for the balance of the New Vehicle Limited Warranty period, or two years from its date of installation, whichever is greater.